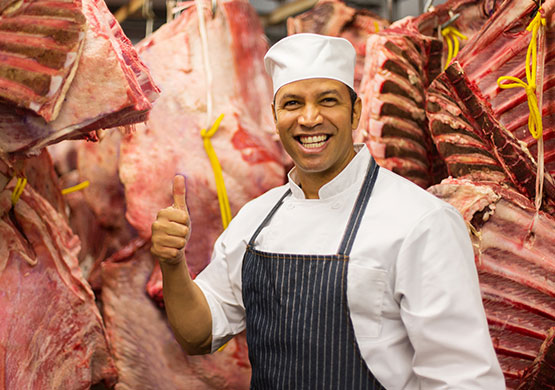 Best Meats has been a family-owned business for several decades and has a strong reputation within the industry. Our butchers, management, staff, and owners have worked with relentless passion and integrity to deliver to our customers the freshest, cleanest, premier meat products that our customers have come to love over the years.
Customer service is the keystone and foundation of our company and one of great importance to our company. Our personal interactions with our customers enable us to identify and learn the ever-changing needs of our customers. We strongly believe that your health is in your hands – and therefore it starts with what is on your plate. Join our family at Best Meats and enjoy the finest and freshest natural meats available.
No one in our area offers better quality meats than we do at Best Meats. That may sound like we are bragging however, we assure you that one bite and you will know that it's true. Our meat has great taste and texture, the freshness and feel, the superior quality and the way it performs on the grill or in the skillet lets you know we supply premier and prime cuts of meats. That's the feedback our customers have provided us and we're proud they say it.
At Best Meats, we are not only committed to production integrity on every level and we are also dedicated to delivering the highest quality meat products from the farm to the fork. We have built our reputation over the several decades for our quality control coupled with the maximum consistency and premium quality of our products.
We invite you to join the Best Meats family and become a part of our commitment to making a difference in fine dining.